The Road to Damascus - ePublication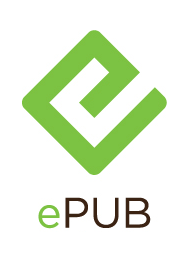 THE STORY: As full-scale civil war rages in Syria, a bomb explodes in Manhattan and all roads lead to Damascus. A peace-seeking African Pope is elected to the Vatican and an Evangelical third-party president is in power in the US. With nuclear war looming, will the new Pope intervene directly in American foreign policy, or will he accede to the demands of Washington? Riddled with international intrigue, Tom Dulack's astonishingly prescient play imagines a world ripped from today's headlines.
"Serious...satisfying...consciences are examined, allegiances are tested and politics are debated...builds a thick mood of intrigue...This near-future tale of an ill-conceived American plan feels authentic enough to have you believe that such events could take place any day. Or to remind you that similar ones have already occurred." —The New York Times. "The tremendous prescience—and good timing—of this production is a marvel…The script really sings when [Dulack] depicts how internal politics can warp otherwise well-meaning people." —NYTheatreNow.com. "[An] incisive and often frightening look into the greed and double-dealing of our international affairs, and the casual way in which the lives of innocent people can be cast aside in the pursuit of power and politics…Dulack marries of the small problems of intimacy with the widescale problems of religious and political turmoil…THE ROAD TO DAMASCUS has a fearlessness and unapologetic boldness that feels fresh and necessary, and though he ultimately leaves us on a note of uncertainty, Dulack enacts a prescient vision of the future, daring to imagine what might happen if even a handful of people were to stand up against massive, seemingly unappeasable forces of power, greed, fear, and corruption." —StageBuddy.com.