Home | FAQs | Join the DPS Mailing List
Sign In |

View Cart | Pay Invoice Fees | Edit Account | New Account | Sign Out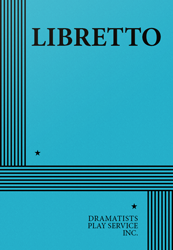 book and lyrics by Stew, music by Stew and Heidi Rodewald, created in collaboration with Annie Dorsen
Comedy
Musical
4 men, 3 women: 7 total
Flexible Set
"Fresh, exuberant, bracingly inventive, bitingly funny, and full of heart." —NY Times. "Smashes Broadway clichés with an electric guitar and the funniest libretto I can remember." —New York Magazine. "The freshest musical in town! The songs rock harder than anything else on Broadway." —Wall Street Journal. "With excellent songs and a vulnerable heart, PASSING STRANGE could join
Hedwig and the Angry Inch
as a punk musical milestone." —Variety. "Stew tweaks the received wisdom of racial identity as cannily and wittily as any playwright since George C. Wolfe when he unleashed
The Colored Museum
in 1986." —NY Sun.
Book/Item: PASSING STRANGE
Book Type: DPS
Price: $10.00
ISBN/Code: 978-0-8222-2400-6
FEE: Quoted upon application. INSTRUMENTATION: Conductor score, Vocal, Keyboard 1/Guitar, Keyboard 2/Guitar, Bass, Drums.
THE STORY:
From singer-songwriter and performance artist Stew comes PASSING STRANGE, a daring musical that takes you on a journey across boundaries of place, identity and theatrical convention. Stew brings us the story of a young bohemian who charts a course for "the real" through sex, drugs and rock 'n' roll. Loaded with soulful lyrics and overflowing with passion, the show takes us from black middle-class America to Amsterdam, Berlin and beyond on a journey towards personal and artistic authenticity.
Listen to music samples:
Flash Player.