New Country - ePublication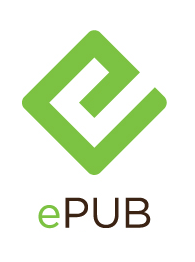 THE STORY: Country music star Justin Spears is young, handsome, hugely famous, hugely wealthy, and has an ego at the top of the charts. On the eve of Justin's wedding day, his ruthless managers, Paul and Chuck, try in vain to keep an unruly entourage under control. Enter Ollie, the star-struck hotel bellboy with a cockeyed view of fame; Sharon, Justin's vigilante, scorned ex-girlfriend; and dirty old pig-farming Uncle Jim who arrives with inflatable lady, Wanda June Whitmore. So how does this raucous rodeo go so wrong…so fast? Welcome to the NEW COUNTRY, where the hits just keep on comin'.
"Critic's pick…Two and a Half Men was often among network prime time's raunchier shows during its long run, but Mark Roberts, one of the brains behind it, apparently was holding a lot back. His raucous NEW COUNTRY is full of the kind of lines television censors snip out. But Mr. Roberts does a pretty good job of slipping in a bit of heart amidst the offensiveness." —NY Times. "Roberts' characters are clear and their motives are uncomplicated. His humor is sharp…and his timing is spot on. In the end, after some very clever writing…nearly everyone has a firm grip on a knife sticking out of someone else's back. And you leave being grateful you are not one of them." —NewYorkTheatreGuide.com. "In Mark Roberts' delightful and moving play NEW COUNTRY…these Southern characters [are] funny without making fun of them. The jokes are validated by the logic and drama…all laughs are earned…[a] hilarious, poignant, and at times heart-wrenching comedic drama." —StageandCinema.com.