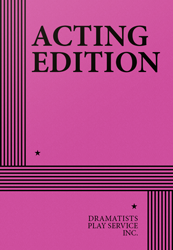 Stephen Karam
Comedy
Full Length
2 men, 2 women: 4 total
Interiors
"…savvy comedy…bristling with vitality, wicked humor, terrific dialogue and a direct pipeline into the zeitgeist of contemporary youth…Karam has a keen ear for how teens talk, move and think, how they view each other and the adult world…and uses both the advantages and perils of cyberspace to make amusing, original points…" —Variety. "A triumph…hilarious, cliché-free, and immensely entertaining…Stephen Karam's dark comedy seems to be about a frumpy girl, a nerdy guy and an openly gay guy who band together to disclose the truth about a teacher who preys on his male students. But that topical plot is almost window dressing. The play's real accomplishment is its picture of the borderland between late adolescence and adulthood, where grown-up ideas and ambition coexist with childish will and bravado." —NY Times. "A strong, rangy play…beautifully nails the indirection and crossed-wire communication of teenagers bubbling over with contradictory needs and insecurities." —NY Newsday. "Karam comes through as a writer whose voice is clear, laugh-out-loud funny and uncannily tuned to the way teens talk." —NY Daily News. "One of the top ten plays of the year…Even if you're not fluent in IM, you'll LOL at this subversive comedy…Mordant misfits Diwata, Solomon, and Howie come together via circumstance and learn valuable lessons: Sometimes you've got to 'hold it in,' as
The Crucible's
plucky Puritan Mary tells a sexually confused Abe Lincoln. And sometimes you need to crank up [the music], strip down to a nude body stocking, make like Martha Graham, and let it out." —Entertainment Weekly. "Flat-out funny…Sex, secrets and hypocrisy are the themes that tie the play together…Stephen Karam has an outstanding ear for how young people talk." —Associated Press.
Book/Item: SPEECH & DEBATE
Book Type: DPS
Price: $9.00
ISBN/Code: 978-0-8222-2286-6
FEE: $80 per performance. SPECIAL NOTE ON MULTIMEDIA: A CD containing video, recorded music and sheet music is required for production and will be shipped to you automatically upon receipt of full license fees payment. The cost is $35.00, plus shipping and handling. There is no additional fee for the use of these materials.
THE STORY:
Three teenage misfits in Salem, Oregon discover they are linked by a sex scandal that's rocked their town. When one of them sets out to expose the truth, secrets become currency, the stakes get higher, and the trio's connection grows deeper in this searching, fiercely funny dark comedy with music.