A.M.L.
(Included in the volume MANHATTAN CLASS COMPANY CLASS ONE-ACTS, 1992)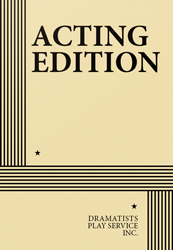 THE STORY: The five characters in A.M.L. represent the thoughts and feelings of a single woman who is trying to cope with her boyfriend's Leukemia. Each of the women depicts a different stage of the illness and the relationship. By the end we realize that the boyfriend has survived, the woman is stronger, but the relationship is over; and her five separate parts have grown into one.
"…A.M.L. has unsettling power" —Variety.