The Eccentricities of a Nightingale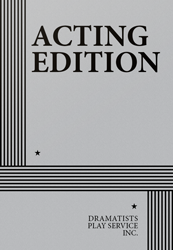 THE STORY: The action takes place in Glorious Hill, Mississippi, shortly before the First World War. Alma Winemiller, a sensitive and lonely young woman, has become increasingly restive and disturbed by the fear that she will remain a spinster. Hemmed in by her stern minister father, and her deranged mother, she makes a final, and almost desperate attempt to win the man of her choice—a young doctor whose social-climbing mother frowns on his attachment to Alma. The play centers on the complex relationship between these two; her touching attempts to sway his emotions; and his uncertainty as to where his heart should lead him. In the end there is to be only one truly beautiful moment between them—for neither can break the ties of family and position which draw them apart and which, inevitably, defeat Alma's hopes for a new and fuller life.
One of our master playwright's most hauntingly beautiful plays, as produced on Broadway, and now made widely available for the first time. "This is a warm, rich play full of that compassion and understanding and that simple poetry of the heart that is Mr. Williams at his shining, gentle best." —NY Times. "…representative of Williams at his most wonderful…the sheer poetry of his language still comes with surprise." —NY Post. "…a powerful, more often than not heart-rending tale of a spinster undone by dreams…some moments exhale a poetry beyond description." —NY Magazine.