Box and Quotations from Chairman Mao Tse-Tung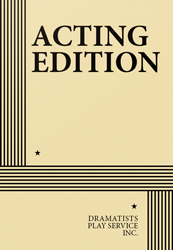 THE STORY: Provocative and challenging theatre by one of our most important playwrights, in which traditional dramatic structure is replaced by an abstract, contrapuntal form of striking effectiveness.
"…Mr. Albee's most adventurous work…" —NY Times. "…arresting, imaginative and important as a creative experiment." —NY Post. "…it showed one more facet of Mr. Albee's amazing theatrical talent…" —NY Newsday.