The First Night of "Pygmalion"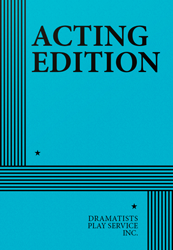 THE STORY: Bright irreverent, funny, and always perceptive, the letters exchanged between Shaw and "Mrs. Pat" preceding the first production of Pygmalion reflected their two distinctive personalities brilliantly. The way to what proved to be a great success was not easy, and it is all captured in this immensely playable play—which uses the letters as a launching point to examine the whole myriad of people and events that were involved. The result is a feast of humor and lively action, projected with a refreshing dexterity and an adroitness of style all too rarely encountered in today's theatre.
Based on the letters between Mrs. Patrick Campbell and George Bernard Shaw which preceded the first performance of Pygmalion, this witty and clever play has become a popular favorite in its native England.