A Contemporary American's Guide to a Successful Marriage © 1959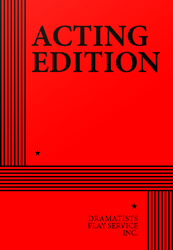 THE STORY: Set against the backdrop of the late 1950s and told in the style of the social guidance films of that era, A CONTEMPORARY AMERICAN'S GUIDE TO A SUCCESSFUL MARRIAGE © 1959 follows two young couples from courtship to matrimony, and ultimately to what comes after.
"In retrospect, the 1950s were a lot like Bizarro World: a period when much of what seemed right turned out to be wrong, and much of what was considered bad turned out to be wonderful. That's the very solid foundation for this play, which focuses on two Iowa couples who get married 'by the book' and then live to regret it…The script by Robert Bastron is funny and smart throughout." —HYReviews.com. "A hilariously compelling and earnest story." —NYTheatre.com. "A very funny play…Robert Bastron's script gets a lot of laughs." —CurtainUp.