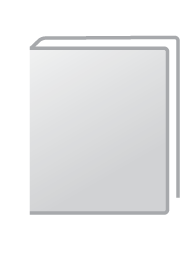 Full Length, Drama
16 men, 4 women
Total Cast: 20, Flexible Set
ISBN-13: 9780811210478

THE STORY: The action of the play begins in the cocktail lounge of a slightly seedy Dallas hotel, where the rebellious wife of a powerful and corrupt industrialist (known only as the "Downtown Woman"), having been subjected to violent electro-shock treatments and disabling drugs, is being virtually held prisoner. When she encounters King Del Rey, once the leader of a successful mariachi band, until he was disabled by a brain tumor, the Woman senses that he is both a kindred spirit and, perhaps, the means by which she can free herself at last. Their attraction is immediate and tempestuous but King, demeaned by the fact that his present condition makes him his hard-working wife's "invalid dependent," holds back from total commitment. As their stories unfold we learn that the Woman, daughter of a crooked Texas politician and wife of the grasping president of the Red Devil Battery Company (which symbolizes the dehumanizing power of the military-industrial complex) has knowledge of a right-wing plot to assume national power; and that King still clings to the hope that his health will be restored and he will again join forces with his talented daughter, a gifted singer known as La Nina. But it soon becomes apparent that time has run out for both of them; the forces which seek to hold the Woman in bondage are too powerful to foil; and La Nina, who has become the paramour of a gun-toting Chicago hoodlum, is aware that her father is a doomed man. In the stirring, theatrically explosive conclusion of the play, King, after a final but futile attempt to save the Woman, falls dead from a massive stroke, while she is seized by a marauding band of homeless youths who have been poised at the outskirts of the city, and carried off as their leader's prize—and to the nightmare-desolation of a decadent civilization in the throes of self-destruction.
One of the final works by the American theatre's master dramatist. The play, written in the experimental style which characterized the author's later creative output, uses the tempestuous affair between a wealthy but abused woman of privilege and a brooding, sexually compelling Mexican-American, who is dying of a brain tumor, to illuminate the decay of modern society and the mindless, destructive power of the military-industrial complex—and the right-wing zealots who dominate it. "…a dark, haunting and coherent play, as strong as anything he has written…" —(London) Sunday Times.