Who's Happy Now? (Hailey)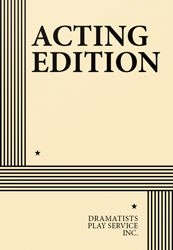 THE STORY: The setting is an East Texas small-town bar, and the action covers three periods in the main character's life, at six, sixteen and twenty. He and his resilient, but resigned, mother frequent the bar so that the boy may at least get to know his father—who comes there every day with his girlfriend, a waitress named Faye Precious. As the years pass a sort of whimsical accommodation is achieved between these very different people, and the boy grows up divided between avenging his mother for the father's disloyalty and getting back at him for his own hurts, while still trying to win the paternal love and approval he so desperately wants. The son's talent for song writing eventually gives him the means to get away—but when he asks his mother to join him she refuses. Once before she had tried to leave, but couldn't, and she has learned that it is better to shed her pride and keep even a share in the man she loves than to stand on this and have nothing.
This warm-hearted and perceptive comedy is concerned with a bizarre boyhood in the bosom of an offbeat and memorable Texas family.

"…a funny, robust, cockeyed comedy with some exceedingly entertaining characters and a great deal of warmth." —Newsday (NY).

"…zany, effervescently comic, and as full of as many laughs as a clock has ticks." —Time Magazine.

"…a terribly compassionate and moving play, braced by sweet comedy and not without sadness." —Women's Wear Daily.