Music from a Sparkling Planet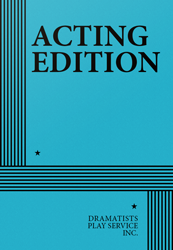 THE STORY: Whatever became of Tamara Tomorrow? In the early seventies, this local television host, in her antennae and space suit, made cheery predictions of how exciting the future was going to be. Her sudden disappearance from the public eye was one of the great mysteries of the Philadelphia area. Three fans of Tamara, all grown up and disenchanted with the "future" as she predicted, decide to go in search of this "Delaware Valley Greta Garbo." What they find along the way teaches them more about themselves than they really thought they could know.
"…a nimble escapist comedy…sweet, tasty and inebriating…The radiantly sentimental ending might have been concocted by Frank Capra." —NY Times. "…a sweet-tempered tale…a charming comedy about friendship, the future and an obsessive nostalgia for children's television shows of the past." —Associated Press. "…a sentimental fable cloaked in flip, funny dialogue, with tart one-liners to offset the sugar…" —Wall Street Journal. "Don't waste your days staring at the idiot box. Go see Douglas Carter Beane's whimsical comedy about a bunch of regular guys who spend quality time…in front of the idiot box." —Time Out NY. "…a real treat…wistful and funny…bittersweet…" —Star Ledger.