The Goat or, Who is Sylvia?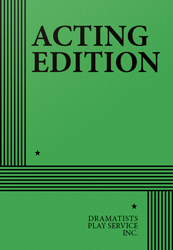 Full Length, Drama
3 men, 1 woman
Total Cast: 4, Interior
ISBN-13: 978-0-8222-1976-7


MIN. PERFORMANCE FEE: $130 per performance.
Recipient of The Tony Award® for Best Play


Winner of the 2002 Tony Award for Best Play. "THE GOAT is about a profoundly unsettling subject, which for the record is not bestiality but the irrational, confounding, and convention-thwarting nature of love. Powerful [and] extraordinary…Mr. Albee still asks questions that no other major American dramatist dares to ask." —NY Times. "…as challenging—and…as outrageously funny—as theater gets." —NY Post. "…as fine a piece of theatrical art as any Edward Albee has created—and perhaps boldest of them all." —Houston Chronicle. "The edgiest, most fervently debated Broadway play of 2002…" —Seattle Times.