Good People - ePublication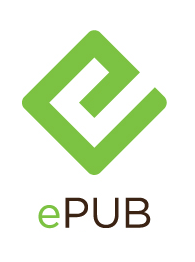 THE STORY: Welcome to Southie, a Boston neighborhood where a night on the town means a few rounds of bingo, where this month's paycheck covers last month's bills, and where Margie Walsh has just been let go from yet another job. Facing eviction and scrambling to catch a break, Margie thinks an old fling who's made it out of Southie might be her ticket to a fresh new start. But is this apparently self-made man secure enough to face his humble beginnings? Margie is about to risk what little she has left to find out. With his signature humorous glow, Lindsay-Abaire explores the struggles, shifting loyalties and unshakeable hopes that come with having next to nothing in America.
"David Lindsay-Abaire pays his respects to his old South Boston neighborhood with this tough and tender play about the insurmountable class divide between those who make it out of this blue-collar Irish neighborhood and those who find themselves left behind. The scrappy characters have tremendous appeal, and the moral dilemma they grapple with—is it strength of character or just a few lucky breaks that determines a person's fate?—holds special significance in today's harsh economic climate." —Variety. "…shot through with aching authenticity, GOOD PEOPLE is that rare play that is both timeless and completely keyed into a specific moment in American life—without the need to grasp for topicality. Bringing the same clear-eyed emotional observation that distinguished his Pulitzer winner, Rabbit Hole, David Lindsay-Abaire has crafted another penetrating drama about deeply relatable issues, albeit this time with more warming doses of humor." —Hollywood Reporter. "…incisively drawn characters and sharp, witty dialogue. The interactions between the characters feel vividly real, from Mike's increasing registers of annoyance to Margie's edgy sarcasm to Kate's genuine attempts at civility. Even Steve, the dollar shop manager who fires Margie, is revealed to have unexpected depths in the bingo playing scenes that amusingly riff on the lower class characters' financial desperation." —ScheckOnTheater. "Wonderful…this isn't a manipulative tear-jerker or a simplistic diatribe. GOOD PEOPLE is poignant, brave and almost subversive in its focus on what it really means to be down on your luck." —NY Post.