Freud's Last Session - ePublication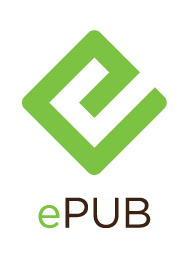 THE STORY: FREUD'S LAST SESSION centers on legendary psychoanalyst Dr. Sigmund Freud who invites the young, rising Oxford Don C.S. Lewis to his home in London. On the day England enters World War Two, Freud and Lewis clash about love, sex, the existence of God, and the meaning of life, just weeks before Freud took his own life. FREUD'S LAST SESSION is a deeply touching play filled with humor and exploring the minds, hearts and souls of two brilliant men addressing the greatest questions of all time.
"Delightful! A brainy fencing match of olympic caliber." —Bloomberg News. "It's a sharp, lively discourse, and audience members searching for engaging debate will be pleased…Mark St. Germain's script is astute, and the humor is plentiful." —NY Times. "A gem…great theatre…intellectually thrilling with both humor and insight in abundance…the kind of nuance that breathes life into history." —NY 1. "…lively, plausible and provocative…dynamic, often comical." —Associated Press. "Riveting theatre! In FREUD'S LAST SESSION, Sigmund Freud and C.S. Lewis engage in a battle of wits that is exciting and thought-provoking…their extraordinary debate comes alive [in] Mark St. Germain's crisp, carefully calibrated script. FREUD'S LAST SESSION is a theatrical and intellectual delight." —Huffington Post. "…a juicy intellectual debate between two great minds…food for thought." —NY Post. "The play takes on an irresistible intensity." —TheaterMania.com. "Bracing theater! Intractably analytical and amusingly conversational…wittily and compassionately dramatized clash of personalities and ideologies." —CurtainUp.