The Miser (Magruder) - ePublication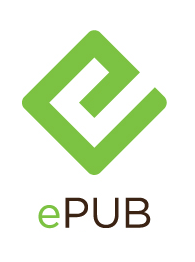 THE STORY: The widower Harpagon, so cheap he'd swipe the pennies off a dead man's eyes, rules his roost with a tight, iron fist. His son, Cléante, has fallen in love with the beautiful but penniless Mariane; his daughter, Elise, has secretly promised to wed Valère, a young charmer of unknown parentage who has flattered his way into being Harpagon's chief steward. When Harpagon reveals his plan to wed Mariane himself and yoke Elise to the wealthy but aged Seigneur Anselme, children, suitors, disgruntled servants, and the wily Jill-of-all-trades Frosine conspire to foil him. The miser's treasure is stolen from its backyard hiding spot, and Harpagon rounds up all the suspects—including the audience—and threatens torture and imprisonment. Only the last-minute arrival of Seigneur Anselme, bearing secrets of his own, can unite the proper couples and restore Harpagon to his one true love—forty-thousand pounds in gold.
"…highly accessible new translation…takes bold chances without ever losing sight of Molière's original intent…A MISER in which more is always more—what could be more fitting for a play about greed?" —Sun (Baltimore). "The saucy serving of THE MISER…is for those who like their French fare spicy and au courant. The veteran translator James Magruder provides a burlesque kick to Molière's 336-year-old farce, and the result is a delectable evening of shameless off-color gags and timeless double-entendres." —Washington Post. "Magruder has done a wonderful job of tweaking and freshening the 17th-century French farce. It is downright beautiful to behold and marvelous to hear…this [play] is laugh-out-loud funny, and the topical references are fresh, not forced." —Baltimore Guide. "…[THE MISER] is generous in its amorous plotting and slapstick-level humor. It's so fast and silly that no dust could possibly settle on Molière's classic play. Much of that lively spirit is due to a new translation and adaptation by James Magruder…though still presented as a period piece, this translation isn't afraid to speak in today's language…you'll laugh at every scheme and revelation along the way." —Lifetimes.com.