The Turn of the Screw - ePublication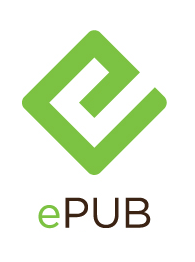 THE STORY: Based on the provocative tale of suspense, horror and repressed sexuality, this adaptation gives the famous story yet another turn of its own. A young governess journeys to a lonely English manor house to care for two recently orphaned children. But she is not their first governess. Her predecessor, Miss Jessel, drowned herself when she became pregnant by the sadistic valet, Peter Quint, who was himself found dead soon after under mysterious circumstances. Now the new governess has begun to see the specters of Quint and Jessel haunting the children, and she must find a way to stop the fiends before it is too late. But one frightening question tortures the would-be heroine: Are the ghosts real, or are they the product of her own fevered imagination?
"In his thoughtful adaptation of Henry James' spooky tale, Jeffrey Hatcher does away with the supernatural flummery, exchanging the story's balanced ambiguities about the nature of reality for a portrait of psychological vampirism…" —Boston Globe. "It is hard to think of an interpretation of Henry James' famously eerie novella THE TURN OF THE SCREW that is more in keeping with James' own intent…Jeffrey Hatcher could have been taking his cues directly from James' preface to the story: 'Only make the reader's general vision of evil intense enough, and his own experience, imagination, sympathy and horror will supply him quite sufficiently with all the particulars.' The key word is imagination. In this beautifully executed adaptation…the audience [is] forced, through subtly ambiguous shadings, to vividly project what is cleverly left unseen and unspoken. A dazzling act of the imagination. Mr. Hatcher has pushed James' clever turn to its furthest degree." —NY Times.