The Orphans' Home Cycle, Part Two: The Story of a Marriage - ePublication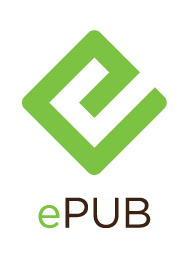 THE STORY: Act One: "The Widow Claire." On the night before he leaves Harrison for business school in Houston, Horace calls on the widow Claire Ratliff. Over the course of the evening he becomes further entangled in the lives of Claire and her young children as she makes a decision that will decide their futures.

Act Two: "Courtship." Elizabeth Vaughn has been seeing Horace Robedaux against the wishes of her parents and now must make a choice between Horace and her family.

Act Three: "Valentine's Day." While Horace and Elizabeth plan for their future and reconcile with her family, the once-stable lives of the previous generation seem to be falling apart.
"Horton Foote's epic nine-play cycle about early-twentieth-century life in the small fictional town of Harrison, Texas, continues on its winning way…there's not a wasted moment…utterly engaging and deeply compelling work." —BackStage. "The second part of Horton Foote's immensely satisfying ORPHANS' HOME CYCLE is fraught and full of darkness…Stakes remain high, the ending is far off and our hero realizes that a long, hard road lies ahead. In Foote's nine-play, three-part epic about the youth and adulthood of Horace Robedaux (based on his father's life), we see a man with a painful past trying to build a future." —The New Yorker. "It's not a fanfare Foote has written for the common man, but a series of chamber pieces…an enchanting whole…rarely has everyday life been so modestly inspiring as it is in Foote's hands." —NY Post. "Don't be deceived by the uneventfulness of THE STORY OF A MARRIAGE, a play about nothing that turns out to have been about everything: love, loss, death, hope." —Wall Street Journal.