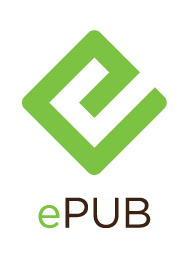 THE STORY: Romance is a distant memory for two lonely animal-lovers living in Dublin. When forlorn Dan and his dog Chapatti cross paths with the amiable Betty and her nineteen cats, an unexpected spark begins a warm and gentle story about two people re-discovering the importance of human companionship.
"…simple but surprisingly intense…[O'Reilly is] a young Galway, Ireland-based writer of great promise…O'Reilly writes about a closed world and working-class characters who rarely have wandered far from home without condescension or thematic pretension." —Chicago Tribune.

"Unfolding in a deft mix of heartache, despair and gentle comedy, the story is a mix of zesty self-narration and beautifully limned scene work. And it leaves you cheering for these two characters' hard-won moments of happiness." —Chicago Sun-Times.

"[An] exquisite dramatic pas de deux…Christian O'Reilly's earnest, compassionate look at loneliness and our universal need for companionship, whether in the form of pets or other people…will soon become a staple in theatres the world over. It speaks to everyone, but especially to the heartache and seclusion often felt by older men and women. Smiles, laughter and a few tears may be shed, but audiences will never forget the beauty and poignance of this tender story about two people who learn how to love." —Chicago Theatre Review.

"CHAPATTI is filled with a gentle warmth at times, but it also surrenders to heavy emotional conflicts…CHAPATTI depicts an astute picture of emptiness but also presents a sense of hope and how one can be freed from the shackles of despair at the most unexpected moment. CHAPATTI is about the bravery to move forward no matter how unfamiliar and scary it may seem." —Buzz News.

"…poignant, funny and surprising…Deeply emotional but never cloying or sentimental…With a narrative that gracefully moves from direct address to conventional dialogue…CHAPATTI is a mix of charm and intensity…truly a rich, wonderful experience." —Chicago Theater Beat.