The Who & The What - ePublication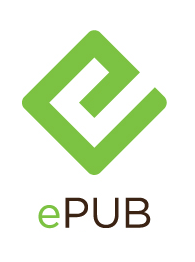 THE STORY: Brilliant Pakistani-American writer Zarina is focused on finishing her novel about women and Islam. The only distraction is her father's insistence at setting her up on a date with Eli, a young convert who pleases both her father's conservative values and Zarina's modern, complicated Muslim identity. Everything seems to be going the way everyone wants, until Zarina finishes her book—a fictional accounting of the story in the Quran of the revelation of the veil. Zarina's novel portrays a very different version of the Prophet Muhammad than traditions allow, and the whole family is forced to confront who and what they believe in. A passionate and searing look at a family divided by faith, bonded by love, and searching for truth in contemporary America.
"THE WHO & THE WHAT explores intergenerational and interfaith conflicts with fluid eloquence and intelligence. Mr. Akhtar writes dialogue that, while often funny and always natural, crackles with ideas and continually reveals undercurrents of tension that ratchet up the emotional stakes."—NY Times. "THE WHO & THE WHAT is to be commended for tackling themes too rarely addressed in contemporary dramas…Akhtar is definitely a playwright whose work merits significant attention." —Hollywood Reporter. "Akhtar, who won the Pulitzer Prize for his 2012 play DISGRACED, here switches his focus from work colleagues to families. But he maintains a firm hold on a recurring theme in his work: the crisis of identity and its eventual consequences. Like Zarina's messy, impassioned book, THE WHO & THE WHAT stirs the pot in unexpectedly dramatic ways." —Entertainment Weekly.