Guards at the Taj - ePublication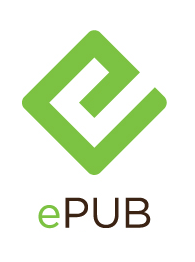 THE STORY: In 1648 India, two Imperial Guards watch from their post as the sun rises for the first time on the newly-completed Taj Mahal—an event that shakes their respective worlds. When they are ordered to perform an unthinkable task, the aftermath forces them to question the concepts of friendship, beauty, and duty, and changes them forever.
"Absorbing…GUARDS AT THE TAJ raises potent questions about the human price paid throughout history for the caprices of the mighty, even when they result in architectural wonders that ultimately give pleasure to the masses." —The New York Times. "In his strikingly original drama GUARDS AT THE TAJ, Rajiv Joseph entrusts the romantic legend of the Taj Mahal to two lowly palace guards. Meanwhile, the playwright's amusingly anachronistic idiom…keeps us entertained—and totally unprepared for some shocking plot turns." —The New Yorker. "Rajiv Joseph gives us plenty to admire in his play…He hooks us quickly. He surprises with tonal shifts, jumping from The Odd Couple breezy to Game of Thrones ghastly. He creates compelling and sympathetic characters." —New York Daily News. "Beauty doesn't come easily in Rajiv Joseph's wildly unsettling GUARDS AT THE TAJ. Things begin comfortably…By its second scene, GUARDS has veered savagely from its funny, gently puzzled, Waiting for Godot–ish beginnings into grotesque brutality, inspired by a legend of the Taj Mahal's creation: Imagine Rosencrantz and Guildenstern Are Dead as written by Martin McDonagh, then add a whole lot more blood."—Time Out New York.