The Groundling - ePublication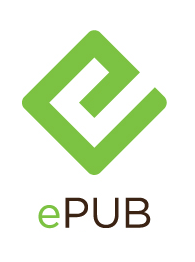 THE STORY: After stumbling upon an outdoor production of a Shakespeare play in Manhattan, Long Island landscaper Bob Malone returns home inspired to write a play about his troubled marriage. He hires two reluctant New York theatre professionals to spend a week at his home and stage the play in his garage, with a cast of colorful locals. THE GROUNDLING is a comedy exploring the meaning of the final moments of Shakespeare's Love's Labour's Lost, and how the power of theatre can affect the most unsuspecting, and perhaps most deserving, of us all.
"THE GROUNDLING is half comedy and half tragedy, half verse and half prose. Though it begins as a formulaic showbiz farce, it takes an unexpected swerve toward heartbreak…Borrowing a neat trick from Shakespeare, Palmieri tops off this saccharine comedy with a nicely bittersweet finish. Plenty of audience members were dabbing eyes with sleeves and tissues as the lights came up." —NY Times. "A thoroughly modern, breathlessly comical, arrestingly poignant story of a man trying desperately to make sense of love and loss…exuberant comedy with seven well-defined characters…strong writing keeps the play consistently comical when it wants to be and moving when it needs to be. At a crackling 90 minutes, the ending sneaks up on you like a pickpocket and takes the play in an unexpected direction, just as does Love's Labour's Lost. With gut-busting laughs and a moving story, THE GROUNDLING is one of the surprise downtown gems of the season." —TheaterMania.com. "The play has a lot to say about the power of theater to touch hearts and minds, and to give voice to feelings that cannot be expressed in any other way. THE GROUNDLING has all the markings of a solidly written romantic comedy, with plenty of heart and lots of laughs to go around. Yet, the work veers in unexpected and emotionally moving directions." —TalkinBroadway.com.