Switzerland - ePublication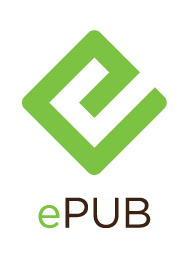 THE STORY: Somewhere in the Swiss Alps, grande dame of crime literature Patricia Highsmith lives with an impressive collection of books, and a somewhat sinister collection of guns and knives. She finds solace in her solitude, her cats, and cigarettes. But when a mysterious international visitor arrives at her perfectly secluded home, her love of fictional murders becomes a dangerous reality.
"Writers of crime fiction are rarely as brutal or twisted as the characters they create. But meet Patricia Highsmith, by general agreement a foul-mouthed misanthrope who spent decades detailing the psychotic narcissism lurking in humanity's dark heart…SWITZERLAND will likely send spectators giddily speeding back to such novels as Strangers on a Train and…The Talented Mr. Ripley." —Variety. "SWITZERLAND [is] an act of homage by way of larceny, appropriating Highsmith the real person as a fictional character in one of her own queasy dramas. The play hinges on an irresistible conceit…Murray-Smith has great fun emulating Highsmith's terse, caustic register…SWITZERLAND is obviously an act of identification: one writer wrestling with a creation wrestling with her most famous creation of all." —The Hollywood Reporter. "[SWITZERLAND] explores what it's like to be a woman writer in a man's literary kingdom…Murray-Smith's dialogue sparkles with witty one-liners and delicious snark… But she also suffers from that peculiar mix of ego and insecurity that fuels many of the greatest writers; she has vulnerable spots." —Time Out (Sydney). "Murray-Smith's work has never been darker or more compelling…It's impossible to know what Highsmith herself would have made of the play. But it's not hard to imagine her delighting in its intelligence, humour, darkness and gentle unravelling. It's a truly great play." —Daily Review (Australia).