Feathers and Teeth - ePublication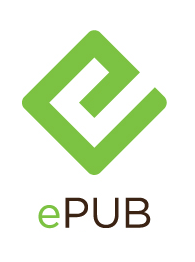 THE STORY: Home-sweet-home turns into a haunted house for thirteen-year-old Chris when Carol—her father's new fiancée—moves in. Struggling with the recent death of her mother, Chris is convinced Carol is evil, but she just can't persuade Dad. When a mysterious, potentially dangerous but kind of cute creature is found in the family's backyard, Chris assumes it's a sign from above to eliminate Carol once and for all. This imaginative, bone-chilling, and wildly funny play brings the notion of dysfunctional family drama to sensationally scary heights.
"Smith proves herself to be a cheeky, subversive playwright with a keen ear for menace and humor. FEATHERS AND TEETH is three things: a send-up of classic family sitcoms such as The Partridge Family and The Brady Bunch…an innovative addition to the horror genre, and a disturbing metaphorical plunge into the scary mind of a teenager who may or may not be on her way to becoming a psychopath…The over-the-top bloodshed is hilarious…[until] you're whiplashed back into the realization that growing up—for all its sitcom-worthy absurdities—can also be genuinely horrifying." —TheaterMania.com. "…unusual and promising…genuinely moving…Smith has drawn such a rich picture of a loving mother and a daughter who simply cannot imagine life without her best friend. That part of this piece is so well constructed and truthful, it only intensifies the horror-genre elements of the play…[In] FEATHERS AND TEETH, you feel both the softness of love and the bite of its loss. …fresh, gutsy and disturbing." —Chicago Tribune. "An oddball mashup of Hamlet and Gremlins…make[s] for amusing mayhem." —Chicago Reader.