Red Speedo - ePublication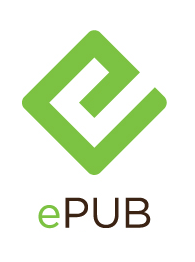 THE STORY: Ray's swum his way to the eve of the Olympic trials. If he makes the team, he'll get a deal with Speedo. If he gets a deal with Speedo, he'll never need a real job. So when someone's stash of performance-enhancing drugs is found in the locker room fridge, threatening the entire team's Olympic fate, Ray has to crush the rumors or risk losing everything. A sharp and stylish play about swimming, survival of the fittest, and the American dream of a level playing field—or of leveling the field yourself.
"…[A] remarkable feat…a taut, incisive drama…[Hnath] has a wonderfully inventive theatrical mind…With fragmented dialogue that often comes at you like artillery fire, RED SPEEDO recalls the (good) work of David Mamet, distilled and compressed. But Mr. Hnath's voice and style are fundamentally his own. There's an elemental, stylized simplicity to his work that focuses attention on the meanings behind the matters at hand. The characters in RED SPEEDO are palpably, at times movingly, human in their complexity and weakness…but as the play gathers steam it broadens out to become a subtle indictment of the ethos that insists that winning is everything." —NY Times. "…Hnath raises hugely important questions about our society and the occasionally perverse behavior it encourages. What is the wisdom of basing success on one's ability to be exceptional? What does 'giving 110 percent' really mean? Can we justify cheating when we feel that the game is already rigged against us?…[A] troubling and truthful play." —TheaterMania.com. "…a brutal examination of the cravenness of the modern sport scene in particular and America in general…Hnath constructs an intricate web of needs and counter-needs with the four players each battling and scheming to come out on top…Lurking underneath the surface waters of the plot is a bitter indictment of our winning-at-all-costs culture…this depth charge of a play hits you where it counts." —CulturalWeekly.com.