Some Brighter Distance - ePublication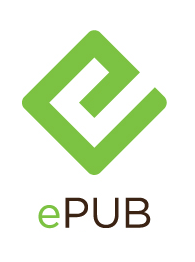 THE STORY: During the Cold War, German rocket scientist Arthur Rudolph was instrumental in helping America win the Space Race. Rudolph—who directed the German lab that produced the V-2 rocket, and who was implicated in working thousands of slave laborers to death—was the only scientist to face prosecution for war crimes. When he is forced to confront his Nazi history, Rudolph and his wife are cast out of the country he has diligently served for nearly forty years. This time-bending play explores the untold (and true) story of "Operation Paperclip" and questions the cost of burying the past in pursuit of the future.
"SOME BRIGHTER DISTANCE is a theatrical jewel whose facets reflect human nature, science, love, and recent history…Reddin's script…sparkles…as efficient as a space station kitchen—compact, practical, equipped with what's needed for the trip…an exemplary experience of theater…" —PittsburghInTheRound.com. "…fascinating…[a] knotty, weighty work…" —BroadwayWorld.com. "Moral ambiguity and pragmatism run through this 90-minute, intermissionless drama…the play raises and explores a number of thought-provoking moral issues…" —Pittsburgh Tribune-Review. "Call SOME BRIGHTER DISTANCE a docudrama if you choose, but put the emphasis on drama. In making the past vivid, it explores the intersection of private and civic responsibility, showing us our own national face, disquieted by the reflection." —Pittsburgh Post-Gazette. "Reddin shows his mastery of craft in the structuring of the play—time shifts around his central character as the story flashes back and forth between 1984 and a series of milestones in Arthur Rudolph's personal and professional life. The effect is the theatrical equivalent of cinematic cuts, and it keeps the action fluid…the play's story is absorbing…" —The Pittsburgh Tatler.