Evening at the Talk House - ePublication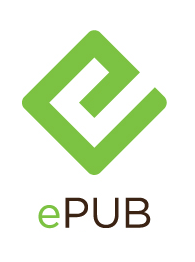 THE STORY: To celebrate the tenth anniversary of the opening of an unsuccessful play, the playwright, the leading actor, the producer, and various other members of the company get together at their former haunt, the Talk House. Most haven't been there, or even seen each other, in years, and the gossip and nostalgia are mixed with questions and accusations. Why does a washed-up old actor keep getting beaten up by his friends? Where does a failed actress-turned-waitress disappear to for months at a time? EVENING AT THE TALK HOUSE is a biting portrayal of people grasping to find their place in a world in which terror has become an accepted part of life. Is this the world we're living in now?
"…[an] excavation of moral cowardice in a fascist age…[EVENING AT THE TALK HOUSE] provides plenty of bitter food for thought…" —NY Times. "[Wallace Shawn's] most perfect alarm, arriving at the necessary moment…" —NY Magazine. "For decades, Shawn has written of a world in which artists are crushed by government thugs and ordinary citizens cheerfully justify crimes against humanity…Depending on your political outlook, you may shrug and call that the status quo in the West for more than a century. Still, [in] TALK HOUSE…Shawn has turned his theatrical nightmares into our waking reality." —Time Out (New York). "Shawn [has a] talent for stealthily climbing into our brains and planting a time bomb of horror. He lulls us into a false sense of comfort, exploiting the complacency that is very much at the heart of his story…Shawn seamlessly blends deathly serious themes with his unique brand of absurd humor…An uncomfortable ring of truth emanates from this story about the breezy acceptance of tyranny, provided it does not interfere with certain bourgeois niceties." —TheaterMania.com.