Can You Forgive Her? - ePublication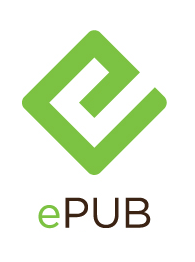 THE STORY: It's Halloween night, and Miranda is desperate for a way out. She's drowning in debt, may be falling for the man who pays her bills, and is on the run from her date who has threatened to kill her. When Graham and his fiancée Tanya offer her a safe haven, a door opens for all of them…but is the promise of a better life a treat or a trick? Two-time Pulitzer Prize finalist Gina Gionfriddo brings her unforgettable dark humor to this timely, ferociously funny story of lost souls grappling with emotional and financial dependence, and the costs of the American Dream.
"Gionfriddo…break[s] new ground on the topics she writes so well…[CAN YOU FORGIVE HER?] shows off Gionfriddo's sharp wit…Gionfriddo raises interesting questions about the rules that govern these tangled webs. What does a parent owe a child? What does a child owe a parent? Does anyone or anything in this world owe us anything?" —TheaterMania.com. "[A] devilish screwball comedy…[with] colorful, quirky characters…it's delightful to spend an hour and a half with these zany folks…[CAN YOU FORGIVE HER?] addresses substantial themes like love, money, work, commitment and parenthood. By giving it the 'black comedy' treatment, Gionfriddo takes us for a wild, entertaining ride and at the same time gives us a meaningful moral." —TheaterPizzazz.com. "CAN YOU FORGIVE HER? is a sharp dissection of the American dream…in the guise of a dark comedy…The dialogue is witty and well crafted… [The] complicated web of characters keeps the drama high at an almost farcical pace…but underneath the antics of Halloween night is a deeper meditation on money, class, and the choices we make." —Theasy.com.