Animal (Lizzimore) - ePublication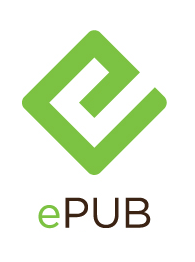 THE STORY: Rachel has it all: marriage, house, career. So why does she suddenly have this creeping feeling? Did she leave something behind? Or is there something in the walls…? Her husband thinks she needs time; her psychiatrist suggests positive thinking. But then the visions start. Apparitions of doubts, past decisions, future mistakes. Is it time for Xanax? Prozac? Or perhaps she just needs to forget it all, follow her instinct, and kiss a stranger. A darkly comic play about the underside of domesticity, the complexity of the brain in chaos, and the thin line between sinking and survival.
"[ANIMAL] teas[es] out its fractured storyline with elements of menace and surrealism reminiscent of Harold Pinter…" —Hollywood Reporter. "…Lizzimore's drama turns one woman's mental descent into a theatrical tour de force…[The playwright] shows herself to be a master of theatrical legerdemain…As its main character descends further and further into madness, Lizzimore puts us right in that vortex of her downward spiral…ANIMAL delivers the extraordinary." —TheWrap.com. "…[an] unrelenting pressure cooker of a play…[with] brilliantly funny dialogue by Lizzimore…" —TheaterMania.com. "Toying with the line between perception and reality, ANIMAL takes us on a viciously playful tour through one woman's mental crisis…[The play's] action is thrilling…It's also funny…Lizzimore has a sense for the ironies underlying mental health rehabilitation…The play seems to waltz through a minefield of overwrought material…which is a testament to the specificity and originality that Lizzimore brings to her writing…awe-inspiring…" —Theasy.com.