The Whirligig - ePublication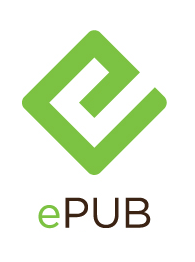 THE STORY: Just south of Williamstown, if you take a left at the Red Lion Inn, there's an off-season part of Berkshire County where no one locks their doors, just in case someone comes home who's forgotten their key. In this quiet corner of Western Massachusetts, a motley cast of strangers from a dying young woman's past find one another on a night when they need each other most. THE WHIRLIGIG is a sparkle-dark, rollicking, rural romance about Death, Time, Mistaken Identity, Chance, Sex, Chancy Sex, and mostly, mostly Love.
"[Linklater] has whipped up a multicourse meal for fellow actors to feast upon…brimming with showy but spontaneous reversals of feeling along with dialogue that dances off the tongue." —NY Times. "…expressionistic in form and melancholy in tone…a touching play…" —Variety. "…THE WHIRLIGIG is such a pleasing play because it has the nerve to be only itself. It scorns easy laughs and easy tears and it even takes an unfashionable position on the concept of regret. (Unlike Edith Piaf, this play is all for it.) …THE WHIRLIGIG achieves a tragic theatrical force…" —Village Voice. "…[a] mixture of tragedy and comedy is central to Hamish Linklater's affecting and intelligent play, which references the bittersweet late works of Shakespeare and also borrows some of their tone…Even in its exuberant penultimate scene, crowded with characters and revelations, Linklater doesn't overexplain. He gives his stricken creations room to understand themselves, if not redeem themselves…" —Time Out NY. "Linklater has a keen dramatic sense…plus a knack for sparkling dialogue…[THE WHIRLIGIG] is heartening and life-affirming." —The Huffington Post.