Holmes and Watson - ePublication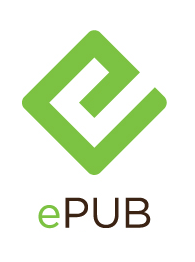 THE STORY: Sherlock Holmes is dead. Or so it is assumed. The world knows the great detective went over the falls at Reichenbach with his nemesis Professor Moriarty. But as Holmes' body was never retrieved, a number of frauds, fakes, and charlatans have come forward since to lay claim to his identity, and it falls to Dr. Watson to disprove them. Then a telegram arrives informing Watson that three men, each claiming to be Holmes, have been committed to a remote asylum off the coast of Scotland. Now Watson must discover if one of the mad men is the real Sherlock Holmes.
"…the most elaborate and riveting game of What's My Line ever…The Jeffrey Hatcher play…is tight and clever and full of suspense—and has enough red herrings to feed a family of 40." —Arizona Daily Star. "[HOLMES AND WATSON] is a truly smashing play full of twists and turns that will keep you on the edge of your seat…Hatcher has crafted an intelligent mystery thriller…" —TalkinBroadway.com. "HOLMES AND WATSON keeps you intrigued as a succession of unexpected twists and turns results in an unforeseen finale." —KBAQ. "…a locked-room mystery driven by jousting dialogue and carefully constructed plot twists…Hatcher is too astute a writer to have just one trick up his sleeve, and the face-value mystery is just the first layer of a more complicated puzzle box." —Arizona Republic. "Wildly enthralling and masterfully penned…Hatcher well knows his way around riddles and is a crafty manipulator of appearances…An amazing must-see cliffhanger." —BroadwayWorld.com. "It begins with a crack of thunder and ends with the haunting, fading strings of a violin…Hatcher not only succeeds in keeping us guessing right up until that violin fade, he's also written a crowd-pleaser…A thorough delight; a play that keeps you committed to its machinations from beginning to its unexpected end…don't reveal the ending. To do so would be committing a criminal act of Moriarty proportions." —Valley Screen and Stage.