Who's Your Baghdaddy, or How I Started the Iraq War - ePublication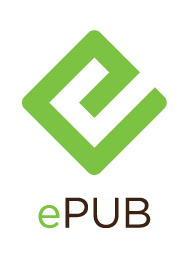 THE STORY: The show begins in a church basement, where disgraced spies, along with the unwitting audience, gather for a support group meeting. The action soon shifts to Frankfurt Airport, where a mysterious Iraqi defector claims he built secret Iraqi bio-weapons labs. At CIA headquarters, our other characters are contending with their own ambitions, rash decisions, inflexible bosses, unrequited affections, and unremitting boredom—when a fax arrives from Germany, and with it a golden opportunity. If the defector's story holds up, it will be the ticket out of the basement and into a corner office. It's all fun and games until the looming cataclysm changes everything.
"Critics' Pick!…an important, cunning, rock-solid musical comedy with a terrible title…" —NY Times. "'Best of 2015 Theater:' Hamilton may have the hype, but it's not the only show in town to leave you in astonishment…[BAGHDADDY is] one of the most bad-ass musicals I've seen in a very long time." —ManhattanDigest.com. "WHO'S YOUR BAGHDADDY? Is anything but your run of the mill musical comedy. It is clever in its construction…with an honesty that grants each character dignity, and spellbindingly intellectual." —BroadwayWorld.com. "A whip smart musical comedy…not only impressive, it is deeply important [and] truly magical…" —Theasy.com. "[WHO'S YOUR BAGHDADDY is] two hours of high-paced pondering that will make you laugh, think, and silently wonder what secrets are kept and the casualties they reap." —NYTheatreGuide.com.