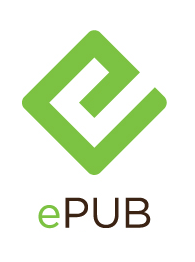 Inspired by Henri Becque's La Parisienne
THE STORY: Set in Washington, D.C., where powerful friends are the only kind worth having, THE PARISIAN WOMAN follows Chloe, a socialite armed with charm and wit, coming to terms with politics, her past, her marriage, and an uncertain future. Dark humor and drama collide at this pivotal moment in Chloe's life, and in our nation's, when the truth isn't obvious and the stakes couldn't be higher.
"In 1885, all Paris was talking about Becque's scandalous La Parisienne, which focused on heroine [Clotilde], whose morals were a matter of political and personal convenience…Fast-forward to the present, when corruption has become such an everyday part of our politics that we don't blink when congressmen announce that they're voting the way their rich donors tell them to…in Willimon's THE PARISIAN WOMAN, the scene is not Paris but Trump's Washington, and the heroine is Chloe—[a] magical creature with the power to hold the fate of a nation's political elite in the palm of her hand." —Village Voice. "[Chloe] lays down the law, seduces, and casts aside. But what does she want, and what is she prepared to give to take it? Willimon's play feels market-fresh, stuffed as it is with references to Donald Trump, and the jockeying of the ambitious to attain power…but in Chloe, who is monstrous and charming all at once, we see how power corrupts…[Chloe] shows that the true nexus of deal-making [in Washington]…happens far away from the floor of the Senate." —TheDailyBeast.com. "…[a] surprising play about power, privilege, and manipulation in modern day Washington, D.C. …[It's] thoroughly engaging, keeping us on our toes and leaning in…brilliance [is] stitched into every bit of wordplay. THE PARISIAN WOMAN is best left to be discovered for its twists and turns…" —FrontMezzJunkies.com.