Turning Off the Morning News - ePublication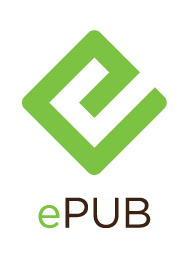 THE STORY: Cliff and Salena are happily living a nice, normal life in the suburbs. But their neighbors, Jimmy and Polly, threaten to disrupt their domestic bliss. They're sometimes a little strange—and sometimes completely unhinged. Equally unnerving and delightful, TURNING OFF THE MORNING NEWS takes hilarious aim at the absurdity of our modern world.
"[A] brilliantly acerbic, absurdist comedy…Durang's mastery of the sabre-edged one-liner is in top form…The writing…keeps us laughing so hard that it's easy not to notice the seriousness beneath TURNING OFF THE MORNING NEWS. But make no mistake—this is one ballsy little play." —Philadelphia Magazine. "[TURNING OFF THE MORNING NEWS] mixes the crazy-funny and the mortally dark...At the end, my laugh muscles were tired…and I wanted very much to see the play again." —The Philadelphia Inquirer. "The best absurdist art has always been that which hews closer to the real than might seem comfortable, a standard by which…TURNING OFF THE MORNING NEWS shines…Durang has harnessed the absurd to offer a biting critique of the society that would be so quick to chuckle at his characters and their drives." —NJ.com. "This caustic comedy explores several of the playwright's evergreen topics—religion, fractured families, and the roiling pain that hides beneath the gloss of suburban conformity—with equal measures of angst and glee…TURNING OFF THE MORNING NEWS…unleash[es] a venom that's toxic and irresistible." —BroadStreetReview.com.