The Mother - ePublication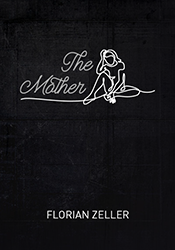 THE STORY: Anne's adult children are off living their own lives and her husband is busy with his career. So where does that leave Anne, who has built her identity around creating a family and being a good mother? On the night before her husband is set to leave on a business trip, her son comes home to sleep in his old room. Or does he? It's impossible to know for certain in this riveting play about a woman whose inner life is constantly shifting.
"…[a] carefully measured study of one woman's disintegration…[THE MOTHER] holds a magnifying glass to everyday middle-class stereotypes until they seem to splinter from sustained scrutiny." —The New York Times.

"…[a] finely structured study of inner and outer lives and the breakdown between them…THE MOTHER is incisively wrought and quietly devastating."—Time Out London.