Candy & Shelley Go to the Desert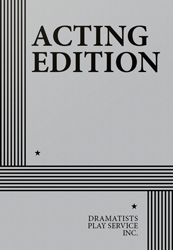 Full Length, Comedy
1 man, 2 women
Total Cast: 3, Exterior
ISBN-13: 978-0-8222-0179-3


MIN. PERFORMANCE FEE: $105 per performance.
THE STORY: Heading west in search of romance and adventure, Candy and Shelley suddenly find themselves stranded in the vast emptiness of a western desert when their car boils over. Alone under the blazing sun, with no recourse except to wait for another car to come along, the more resilient Candy decides to relax and add to her suntan, while her nervous (and ludicrously over-dressed) companion sneezes and recoils from the lizards basking on the nearby rocks. Fantasizing about being ravished by a passing motorcycle gang, the girls are seized with terror when a lone biker does indeed turn up, having strayed off course in the trackless desert. While they try to fend him off with an orange juice container (which explodes in the heat), he proves to be a harmless sort who is riding west to attend his cousin's wedding and whose chief concern is undoing the jammed zipper of his leather jacket before he dehydrates totally. In the end, despite their misadventures and a momentary falling-out that occurs when Shelley admits to having slept with Candy's boyfriend, their desert catastrophe proves more redemptive than harmful, and the two end up stronger friends than before—although more than ready to bid farewell to the relentless sun, dusty tumbleweeds, and expiring lizards who litter the ground around them.
A lively and very funny study of what befalls two attractive young women from New York when they suddenly find themselves stranded in the barren vastness of the western desert.

"…a delightfully funny character comedy…" —Daily Variety.

"…slight, bright, light, clever and cute…" —Drama-Logue.

"CANDY & SHELLEY GO TO THE DESERT is a hoot…" —Los Angeles Times.