Nice People Dancing to Good Country Music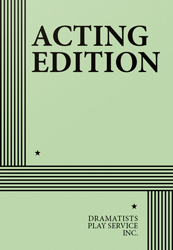 Full Length, Comedy/Drama
2 men, 2 women, 1 boy (around 15)
Total Cast: 5, Exterior
ISBN-13: 978-0-8222-0816-7


FEE: $105 per performance.
THE STORY: Eve Wilfong, who lives over the "Nice People Dancing to Good Country Music Bar," is paid a visit by her niece Catherine Empanger, a novice nun who's been asked to leave her convent. It seems Catherine suffers from a curious compulsion to yell obscenities at the wrong moment, and even, on occasion, bark like a dog. Roy, an honest if simple fellow from the bar downstairs, wants to court Catherine whether she's a nun or not. Eve feels she should give her niece the benefit of her experiences with men before allowing her to venture back into the mad modern country world. What follows is not simply comic and well-observed, but romantic and affecting as well. (Formerly existed as two one-act plays under the titles, TOYS FOR MEN and NICE PEOPLE DANCING TO GOOD COUNTRY MUSIC.)
First presented by the famed Actors Theatre of Louisville. A sharply drawn and very funny play about the personal heartaches and public eccentricities of two women living over a good-ole-boy bar in Houston, Texas.