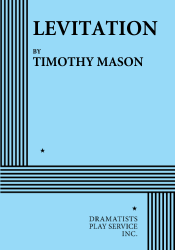 Full Length, Drama
6 men, 3 women
Total Cast: 9, Exterior
ISBN-13: 978-0-8222-0654-5


MIN. PERFORMANCE FEE: $105 per performance.
THE STORY: The place is the front porch of a comfortable old house in suburban Minneapolis, the time a summer night in the late 1970s. Arriving home unexpectedly to visit his family, Joe, a would-be playwright who earns his living working for a newspaper in New York City, finds the house locked and apparently deserted. Then his father, a retired minister who has been sitting in the backyard watching for shooting stars, suddenly appears, followed in turn by other family members and friends. Included are Joe's mother; his sister and her young son; a favorite former teacher of his father's (who, by Joe's calculation, should have died years before); Orville Wright (who really can't still be alive); and Joe's male lover, Ira, a flippant young Jewish caterer from New York who, unaccountably, seems to get along famously with the others. As the action progresses the line between the real and the imagined becomes progressively more blurred until, in the play's deeply affecting final moments, Joe comes to accept both the fact of death and the transitoriness of life, and to realize that the two are a continuum in which our loved ones are never lost to us as long as memory persists.
A haunting and evocative memory play dealing with a young man's return to his childhood home, Mason mingles real and imagined characters, as it helps him to come to terms with the finality of death—and the brevity of life.

"It is a thoughtful, thought-provoking, exciting play." —New York Post.

"…Mason has shaped a subtle and delicate evolution from apparent realism into…something else." —Village Voice.