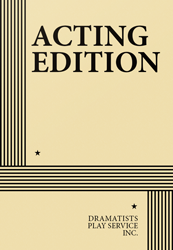 Full Length, Drama
9 men, 5 women
Total Cast: 14, Two Interiors, 1 Exterior
ISBN-13: 978-0-8222-1144-0


FEE: $105 per performance.
THE STORY: A subtle and revealing study of life in provincial Russia, the story of the play is familiar to all. What distinguishes this new version is the translator's unique responsiveness to Chekov's intentions and the care with which these intentions are realized. To prepare himself for his task, Mr. Wilson studied Russian and went back to the original text of the play. The result is a rare fidelity and sensitivity to Chekov's art for, in the words of Mel Gussow, "As translated by Mr. Wilson THREE SISTERS exudes a sympathy for all its characters, including those who can alienate an audience." Often described as one of the most Chekovian of modern playwrights, Lanford Wilson, in this eloquent translation, has not only paid tribute to the master but has given new life and meaning to his timeless masterpiece through the generous application of his own remarkable creative powers.
A brilliant and richly imaginative translation of this classic play by one of the modern theatre's most important and celebrated playwrights. In the words of of the NY Times, "The intention was not to re-evaluate or to transplant Chekhov but to blend him with a 20th-century Wilsonian sensibility. The result is both conversational and lyrical."