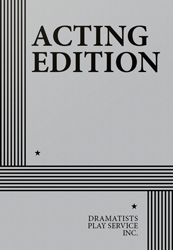 Full Length, Comedy/Drama
8 men, 4 women
Total Cast: 12, Flexible Set
ISBN-13: 978-0-8222-0632-3


MIN. PERFORMANCE FEE: $105 per performance.
THE STORY: Moving back and forth in time, the action of the play is a mosaic of short scenes, monologues and original songs, all blending together into a revealing and affecting study of the American Dream gone awry. The play moves on many levels. In one sense it is a murder mystery: a boy is found dead, and his mother is suspected of his killing. But, as the investigation of the crime proceeds, other themes emerge and combine with it. The boy's mother has come to New York to persuade her sister to come back to their home in Maine; the sister is killed in a bizarre accident and her sibling slips easily into her persona, moving into her apartment and taking over her job; and her son loses his country innocence and becomes involved in the often ugly street life of Greenwich Village. In the end all these various strands are drawn together into a shattering climax—a forceful, moving illumination of lives first betrayed and then destroyed by illusions which, inevitably, lie always behind comprehension and control.
A powerful and brilliantly inventive work by one of our theatre's most important writers.

"LANDSCAPE OF THE BODY is quite simply the best work Guare has ever done." —Village Voice.

"Whenever his imagination takes over, whenever his astonishing dramatic talent for creating characters and lines and scenes is let loose, he is invaluable…" —The New Yorker.

"There's more invention, more feeling, in LANDSCAPE than in any two plays by most writers." —Newsweek.