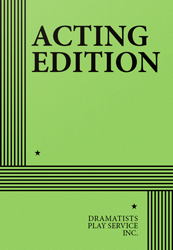 Full Length, Comedy
8 men, 5 women
Total Cast: 13, Interior
ISBN-13: 978-0-8222-0648-4


FEE: $105 per performance.
THE STORY: Clitandre seeks the hand of Henriette, a match heartily approved of by her father, Chrysale. However, his wife, Philaminte, has other plans for her younger daughter—namely marriage to Trissotin, a foppish wit who panders to Philaminte's intellectual pretensions. Further complications are introduced by Armande, Henriette's older sister, who once rejected Clitandre but now resents his attentions to Henriette; by Bélise, Chrysale's sister, who believes (erroneously) that all men are wildly in love with her; and by Vadius, a scholar jealous of Trissotin's hold on Philaminte. Needless to say the course of true love does not run smoothly, as the pseudo-intellectual posturings of Philaminte and her coterie clash with the struggle between Chrysale and Philaminte over who shall ordain the disposition of their daughter's hand. But happily, and thanks to the maneuvering of Chrysale's brother, Ariste, all is set right in the end, with hypocrisy exposed and true love made triumphant.
Following his highly acclaimed translations of The School For Wives, Tartuffe and The Misanthrope, Pulitzer Price-winning poet Richard Wilbur now offers a sparkling new version of Les Femmes Savantes. Molière's witty examination of intellectual pretension and the vicissitudes of love.