Does a Tiger Wear a Necktie?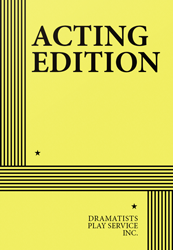 Full Length, Drama
14 men, 3 women
Total Cast: 17, Flexible Set
ISBN-13: 978-0-8222-0318-6


FEE: $105 per performance.
THE STORY: The Broadway debut of the author, this powerful, moving play, that starred Hal Holbrook, also brought a Tony Award to Al Pacino for his stunning portrayal of a sinister young drug addict—one of many confined in the big city rehabilitation center where the play's always exciting, and often touching, action is centered.

The New York Daily News comments: "With sunny patience, Holbrook plays an English teacher in this rehabilitation center, which is really a prison for young junkies, male and female and black and white. Pacino portrays the most evil of the students—a fidgety, cocky monster if you ever saw one, and he has little chance of being 'cured' and winning a release. The most tense moments in TIGER come when Pacino visits the establishment's psychiatrist and vilifies and threatens this essentially gentle man. But the doctor persists until the young inmate tells of a sordid family life and how, after many years, he tracked down his father in a barber shop and beat him… Another good scene is one in which Holbrook's students put on a mad version of Dickens' Christmas Carol at holiday time… TIGER offers several slices of life—but what a life?"
"…sharp, abrasive dialogue…searingly dramatic individual scenes…" —NY Times. "…a thoroughly absorbing and forcefully moving theatrical experience…" —NY Post. "…power, compassion, humor and a fine sense of the dramatic…" —NY Newsday.