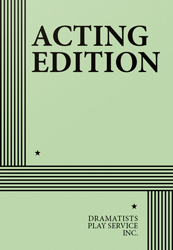 Full Length, Drama
15 men, 7 women
Total Cast: 22, Interiors
ISBN-13: 978-0-8222-1104-4

THE STORY: As New York Newsday describes: "Its two central characters are the Princess, an aging motion picture actress in flight from her latest screen disaster, and Chance Wayne, a young hustler whom she has picked up. Taking advantage of her drunkenness and his youth and good looks, he manages to lure her to the Southern town of his birth in order to see again a young girl with whom he has had an affair and whom he still loves. Word of his arrival spreads like contagion through the small town. Boss Finley, a political despot and father of the young girl, is especially interested. What Chance does not know is that unwittingly he has infected the girl and ever since the Boss, his sadistic son and his toadies have lain in wait for his return and for their revenge. Chance's scheme is to use the Princess to promote a motion picture career for himself and his girl. Naturally this falls afoul and in the end the avengers are about to close in on the passively waiting Chance, who has been deserted by his patroness and far worse, by his youth."
"Once again a bolt of thunder has been hurled by that Jovian playwright, Tennessee Williams, and the theatre reverberates to its roar." —NY Newsday. "Tennessee Williams recently said something about getting tired of delivering blockbusters to Broadway, but he has certainly provided one in SWEET BIRD OF YOUTH…written with enormous dramatic drive…it is a play of overwhelming force." —NY Post. "Despite the acrid nature of its material, SWEET BIRD OF YOUTH is Mr. Williams in a relaxed mood as a writer…SWEET BIRD OF YOUTH is one of his finest dramas." —NY Times.