Anne of the Thousand Days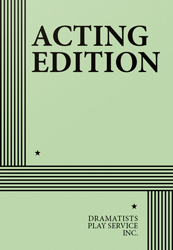 Full Length, Romantic Drama
11 men, 5 women (several extras, many can be doubled)
Total Cast: 16, Flexible Set
ISBN-13: 978-0-8222-0049-9

THE STORY: This beautiful presentation of the story of Henry VIII and Anne Boleyn is played against the well-known historical background of the court of Henry. A grand drama of love, deceit and murder, ANNE OF THE THOUSAND DAYS brings these most famous of Tudor characters to vivid life.

A single setting with lights and a half-dozen articles of furniture are all that the play requires.
Outstanding Broadway success.