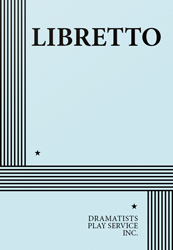 Musical, Short Musical Play
1 man, 2 women
Total Cast: 3, ISBN-13: 978-0-8222-1354-3


FEE: Quoted upon application.
THE STORY: After being deserted in her wheelchair while her cranky nurse goes shopping, the title character of AGNES persuades a stranger to kill her, thus releasing her from her limited and unhappy life.
"[Michael John LaChiusa] has a heightened hothouse style reminiscent of that in Leonard Bernstein's Trouble in Tahiti, with everyone singing intensely about seemingly mundane matters." —The New York Times.