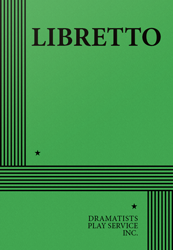 THE STORY: Ostensibly the story of a pioneer woman and her six daughters, QUILTERS blends a series of interrelated scenes into a rich mosaic which captures the sweep and beauty, the terror and joy, the harsh challenge and abiding rewards of frontier life. Illuminating stories contained in various patches or "blocks" with music, dance and drama, the action depicts the lot of women on the frontier: girlhood, marriage, childbirth, spinsterhood, twisters, fire, illness and death. But, with this, there is also love, warmth, rich, and lively humor and the moving spectacle of simple human dignity and steadfastness in the face of adversity. In the end, when the various patches are assembled into one glorious, brilliantly colorful quilt, the effect is both breathtaking and magical—and a theatrical masterstroke which will linger in the mind and memory long after the house lights have dimmed.
Originally developed and produced at the Denver Center Theatre company, this joyous and moving celebration of American Womanhood became a record-setting regional theater success before its presentations on Broadway and at the Edinburgh Festival. Combining music, dance movement and scenes of vivid dramatic intensity, the play pays eloquent tribute to the courage and spirit of our nation's pioneer woman.

"Who would have thought that quilts, quilting—quilters—had so much joy and pain, laughter and tears, so much life, beauty and drama in them?" —Drama-Logue.

"…an unqualified success, as bright as the colors used in the quilts themselves." —Hollywood Reporter.

"QUILTERS is a show pieced together with love and stitched with pride…a thing of beauty, comfort and joy." —New York Post.

"…a tender and moving theatre work, a human patchwork rippling in the breeze of memory." —Newsweek.