By the Sea By the Sea By the Beautiful Sea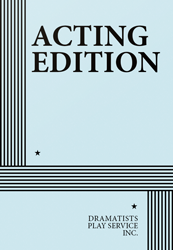 THE STORIES: The opening play is Mr. Pintauro's DAWN: Quentin and his sister Veronica, together with his wife Pat, gather at the beach to scatter their mother's ashes. The act itself is a closure of sorts, but it stirs up conflicts between the three as marital wounds and sibling rivalries never dealt with are finally confronted. Mr. Wilson's DAY takes a playful look at Ace, a local gardener who goes to the beach on his lunch hour and runs into Macy, a sexpot yuppie (complete with a chic beach umbrella and laptop computer). Macy seduces Ace into applying her tanning lotion, but then the gardener's nutty girlfriend arrives to give them all a run for their money. Mr. McNally's DUSK focuses on Willy, a hunk at the beach, and the two women, Dana and Marsha, who would do anything to have him. We discover that all three suffer from their own personal prisons from which they need to escape, and luckily they seem to have found the right place and time to do so.
Originally presented by Bay Street Theatre of Sag Harbor, and subsequently presented in New York City. "Beautifully acted and mounted, sometimes masterfully and always entertainingly written, [this] is one of the must-sees of the summer." —Southampton Press. "…an evening of thoughtful, provocative plays that share an exploration of relationships, love and lust." —NY Newsday. "…so moving as to cause one to marvel at how the language of theater art can express the accumulated rage, the scarred disclosures—all that is so patly called life's baggage—with the focus and empathy that real life, blindingly defensive, does not allow." —NY Times.