When Shakespeare's Ladies Meet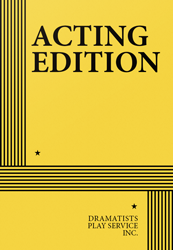 One Act, Comedy
6 women
Total Cast: 6, No Scenery
ISBN-13: 978-0-8222-1239-3


FEE: $40 per performance.
THE STORY: Imagine the fun when six of Shakespeare's heroines get together to discuss the universal topic—love. That's what happens in this thirty-minute playlet. Juliet has just fallen in love with Romeo and the other ladies of the Bard's imagination convene to enlighten her on the best method of conducting a romance.