The House of Bernarda Alba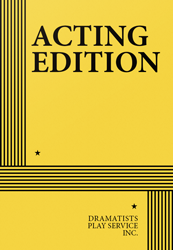 THE STORY: A masterpiece of the modern theater, THE HOUSE OF BERNARDA ALBA was written in 1936, just before the start of the Spanish Civil War. The play takes place in a small village in southern Spain following the funeral of Bernarda Alba's second husband. After the mourners depart, the tyrannical matriarch announces to her five daughters that their period of mourning will last eight years. Obsessed with family honor, Bernarda rules the household with an iron fist, but all of her daughters secretly harbor a passion for Pepe el Romano, the handsomest man in the village. The eldest daughter is engaged to him, but the arrangement is a financial one, and it is the youngest daughter, Adela, who becomes his lover. When the truth finally breaks through the atmosphere of suppressed desire, jealousy, anger, and fear, the consequences are tragic. Adela takes her own life and Bernarda makes a desperate attempt to maintain control of her shattered household.
"The fury and sweep of Ms. Mann's amazing production of Federico Garcia Lorca's amazing play…can knock down the walls and shake the earth." —NY Times. "I am really impressed by this production and as a translator I can say that this is the best translation of BERNARDA ALBA I've ever seen or imagined…it's just splendid. It awakens all of my professional envy." —Christopher Maurer, Lorca scholar and translator. "…a riveting new adaptation…THE HOUSE OF BERNARDA ALBA is one of the strongest and most fascinating theatrical events of the season." —Star-Ledger (NJ).