Marcus is Walking: Scenes from the Road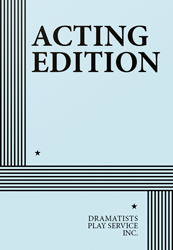 Full length, Comedy/Drama
3 men, 3 women (flexible casting)
Total Cast: 6, Flexible Set
ISBN-13: 978-0-8222-1655-1


MIN. PERFORMANCE FEE: $105 per performance.
THE STORY: On the occasion of the hundredth anniversary of the car, the play examines the emotional landscape we roam as we travel in our cars. Control, navigation, love and escape, are some of the themes explored. A protective father shepherds his son through the neighborhood on Halloween; an actor on his way to perform Hamlet provokes a rear-end collision and confrontation with a Czech émigré cab driver; a devastated businessman strikes up an unlikely alliance with a homeless woman who sleeps in his car. This is the landscape of human frailty and vulnerability, charm and strength; a playwright's whimsy combined with a shrewd sense of observation.
Eleven vignettes in an automobile provide a marvelously offbeat, winning evening.

"In Ackermann's hands, the maps that are not so easily read are what count. This is a play about connections and how we make them; how we get to where we are or where we are going, over roads that are not always so well traveled…[a] remarkable, thoroughly engaging new play…" —Berkshire Eagle.